Pretty in pink, quilt top
So here is what i have come up with for my wonderful fabrics. I was flipping through my
denyse schmidt book
and got inspired. Alot of the new modern quilts call for a lot of solids in big pieces, while i think it looks really cool, I personally love prints. So this quilt is a departure from the norm for me. I adapted this from the big zig pattern and i really love how the zig zags of prints work with the solid pink and brown. One fat quarter was perfect for one row of zig zag. The finished size of this quilt is going to be 60 inches by 82 inches, twin size.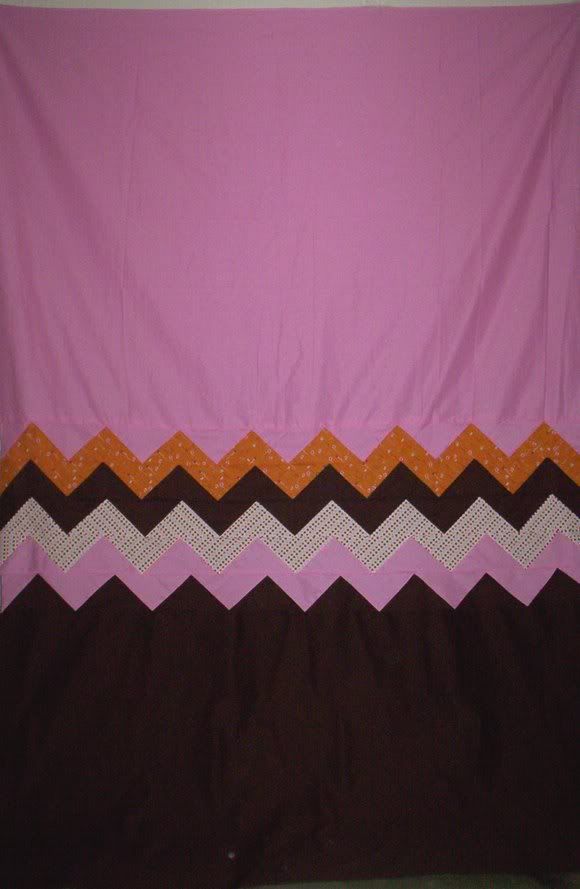 The quilt is hanging on my wall by the corners which is why there is some weird pulling across the center seam. I think the the zig zags worked with prints, you can definitely see the seam in the close up picture, but i think one everything is quilted it wont be as noticeable. I did my best to try to match up the dots, but i only had a fat quarter and had to work with as little waste as possible.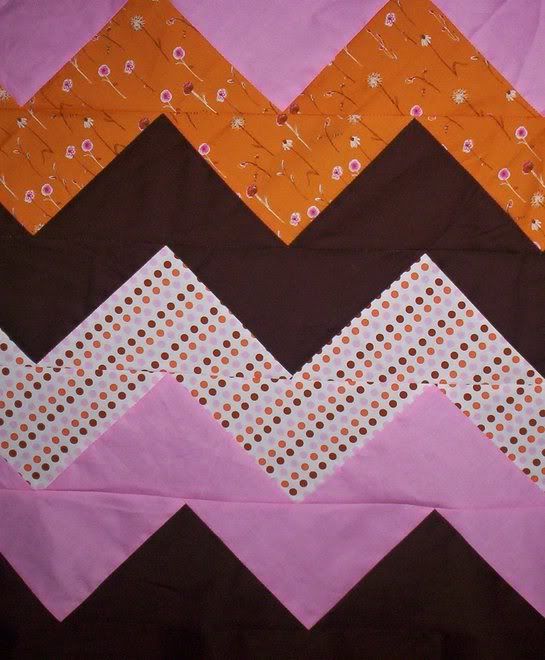 I pieced the back today, and layed the quilt out and basted everything together. I was going to attempt to quilt it on my home machine but i dont think its going to work. There is a
quilt store
about 20 minutes away that rents time on their handi quilter long arm, they also offer a class on how to use it. I think thats what i'm going to do for this quilt since i'm just going to follow the same quilting pattern denyse schmidt used in her book. I'll let ya'll know how it works out!