Tie One on!
That is what i've named my little
headband scarf things
that i've been working on. My sister pointed out that "tying one on" has to do with getting drunk, but i think i' m going to stick with the name anyways, i have no idea what else i would call them! I'm working on making 50 of them to send off to the sampler, 10 down, 40 to go!
My new favorite quick craft of the moment are these super cool mini scrap books. I received a how to kit from
Dawn
as part of a thank you gift for a swap I did. I'm love to collect scrabbooking papers and supplies when they are onsale at michaels but i never do much with them, i'm more of a sewer. I just love all the prints that they put on paper, so this is a perfect little project. Here are the four I made this weekend, they are about 4.5 x 4.5 inches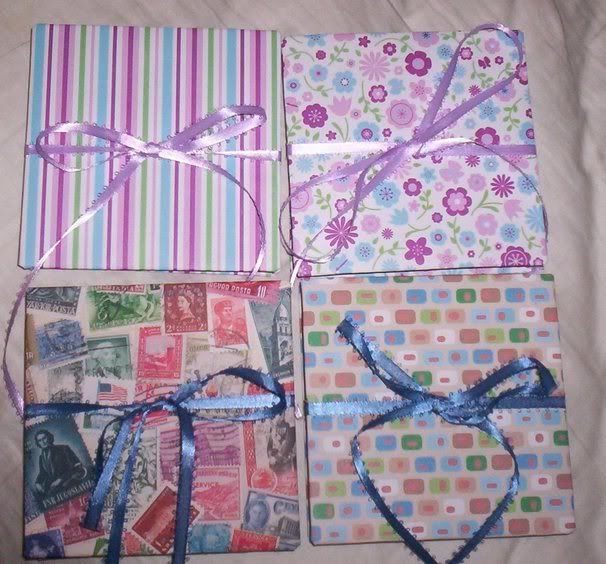 Here is one opened up, the inside paper is folded and glued so that it opens accordion style instead of page by page. I have a feeling that everyone i know will be getting one of these at some point!